The gatekeeper opens the gate for Him, and the sheep listen to His voice.
He calls His own sheep by name and leads them out. - John 10:3
"Christianity is not a 'religion', it's a relationship. It is nothing less than Christ living in us; His righteousness, His strength and His holiness made alive in us: the Hope of Glory."
Imagine growing up in a religion that is dictated by teachers who do not allow themselves to be questioned. A religion defined by domination and control, where rules are maintained with fear, intimidation and harsh punishment. A religious hierarchy established in ostensible authority, fostering a society that is built upon blind obedience. A religion where there is no assurance of eternal salvation... ever. This is the religion of Islam.
In John 10, Jesus spoke of these religious leaders; those who don't enter by the gate and those whom His sheep would run away from. Jesus said, "I am the good shepherd. I know my sheep and my sheep know me... I am the gate; whoever enters through me will be saved. They will come in and go out, and find pasture. The thief comes only to steal and kill and destroy; I have come that they may have life, and have it to the full."
In order to escape a lifetime of this kind of "religion", it is only "Christ in us: the hope of glory" that will ever provide real transformation and the radical deliverance needed to be freed from Islam's tyranny and it's hold on these new believers. With that goal in mind, the need for continued biblical teaching and discipleship is vital in rooting and establishing these new Christians in their life and faith in Christ Jesus. The old has gone and the new has come.
"These are the ones whom Jesus has called out by name. These are the ones who have run away from those who come to steal, kill and destroy. These are the ones who have heard the voice of the Good Shepherd! These are the ones who have found life and freedom in Jesus Christ!"
Time is of the essence in meeting two primary spiritual needs in the life of these new believers before they leave Athens and depart for other countries within Europe and beyond:
The Need for Deeper Bible Study / Teaching
The AcroCenter Basic Discipleship Training Course offers an intense, structured and broad based 5-week study program designed for selected, new refugee believers. The program is designed to meet them where they are educationally, while providing a solid foundation of biblical training and discipleship; supporting these believers spiritually, mentally, emotionally and even financially while they learn. This course strives to develop approximately 12 to 18, equipped Muslim-background refugee evangelists each year. This training gives them a strong grasp of scripture and equips them to teach, evangelize and make disciples of their fellow countrymen not only while they are in Athens, but also wherever the Lord moves them as they pass into other countries within Europe and beyond. The dream is to help these new refugee evangelists reach others for Jesus Christ! The Evangelistic Training Program also offers tools and practical training to assist in this effort.
The Need for Intentional Discipleship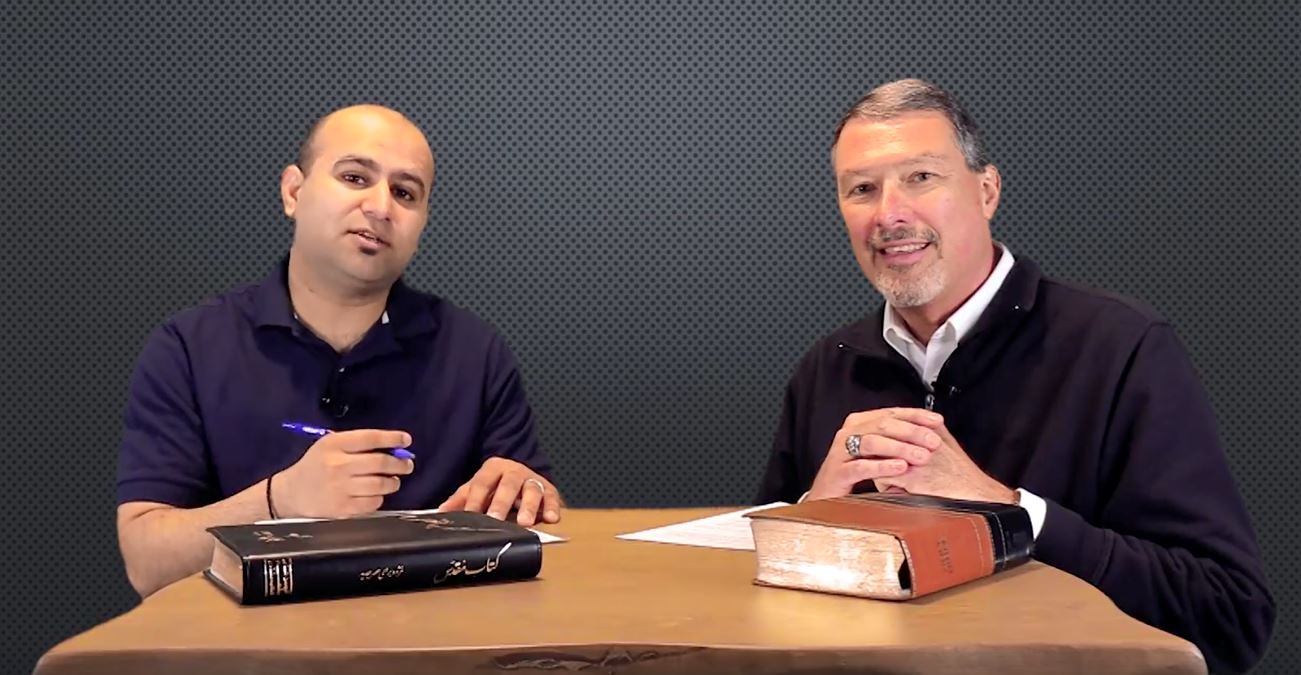 Teaching Videos in English and Farsi
Discipleship is what the Resource Center is all about! As an open program, it provides fellowship, bible study and teaching opportunities in a less structured environment than the 5-week study program. This is ideal for those believers who do not see themselves in the role of an evangelist but want to deepen their understanding of scripture and strengthen their faith through regular Bible study, intentional discipleship and fellowship with other Christians. The center also contains a library of source materials that will provide Bibles, teaching videos and other materials in the various languages of the believers who will use them. In the future, the Resource Center plans to include a skilled counseling service component offering improved shepherding and discipleship. This is a critical need among refugees, most of which are dealing with great traumas as a result of their pasts.